Indian Govt. has made it mandatory for builders and real estate developers to track the progress and costs of their projects, via the Real Estate Regulatory Act (RERA).
In light of the new regulations, real estate projects will need to –
Register their project with a regulatory authority
Commit to a project completion date
Regularly submit progress updates to the RERA authority
Compensate the home buyers in case of delays in project completion
Construction project management and progress tracking have now become more important than ever, with these stringent regulations.
As a builder or construction project manager, you will find several tools useful for tracking construction progress and costs – spreadsheets, ERP, whiteboard, mobile apps etc.
These tools are very different in terms of their features, ease of use, connectivity etc. So how do you evaluate what's best suited for YOUR construction projects?
We have listed some pros and cons for different tools preferred by construction managers and project managers. We hope this list will help you to analyze what is the best suited construction management platform for your specific needs.
Excel sheets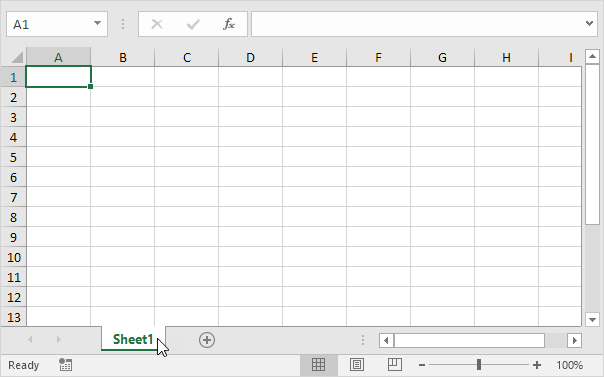 Excel sheets are most prevalently used to track different types of work on regular basis. Construction projects are no exception. Excel sheets are widely used by construction managers as well.
Typically construction managers or site engineers log their daily activities in an excel sheet and then email that excel file to project management / upper management on a weekly or monthly basis.
But then the managers who receive these excel files on weekly/monthly basis have to track those weekly/monthly emails.
Also, there is always some lag between recording the actual work on site and sending it in an email. Consequently, there is a magnified lag between the actual work and when it is reported.
Further, the overall construction tracking data from an excel sheet has to be analyzed and summarized into meaningful reports which can be referred to by other project stakeholders such as – Accountants, Buyers, Store Managers, Engineers etc.
Pros
Very easy to use

Flexible formats

Inexpensive
Cons
Time lag in reporting

Too many emails need to be managed

Construction data needs to be manually translated into reporting format
Shared Spreadsheets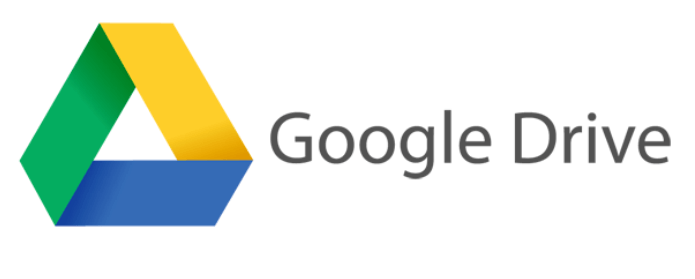 A shared spreadsheet (like google spreadsheets) is the more connected version of excel sheets. It offers the same ease of use and flexibility.
Additionally, it doesn't need to be emailed!
So a construction manager can record the work done on site in a google spreadsheet on daily basis and he can share that sheet with the project manager in the office.
Then the project manager will be able to refer to the latest updates from the site, without needing to go through scores of emails.
Pros
Very easy to use

Flexible formats

Inexpensive
Cons
Construction data needs to be manually translated into reporting format

Internet access is needed on site to update the sheet
Whiteboards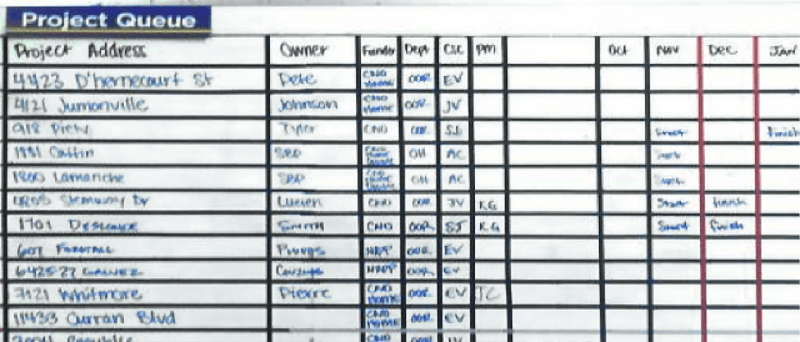 It may sound a little surprising to some. But whiteboards are still very popular even in today's digital age.
It's mostly because they are extremely simple and easy to use. You can write and track any information on them. You are not limited by any specific formats to be followed.
Also, you get instant access to whiteboard without having to go through a log-in screen. Whenever you're in office you need to just look up to find certain information.
But at the same time, whiteboards offer very little space for capturing information. Space on a whiteboard is too limited for actually tracking in construction activities in detail.
Further, there is no easy way to share the information that you have written on a whiteboard. The most you can do is click a picture of the board and email it.
Pros
Extremely easy to use

Easy access to the team in office

Very Flexible

Inexpensive
Cons
Very little space to capture and display information

No convenient way of sharing information
Traditional Project Management Tools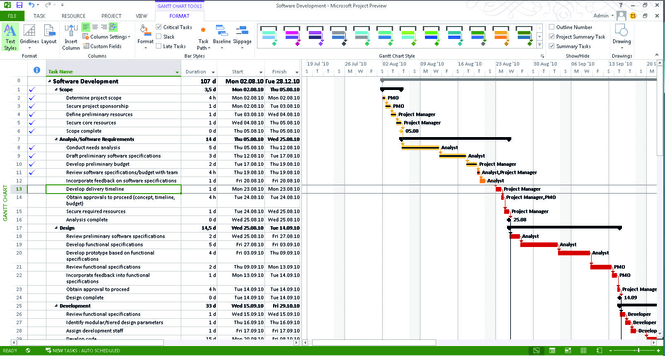 Traditionally, project management tools have largely been limited to scheduling & planning in the Construction industry.
Despite the features like resource management, resource leveling etc. offered by a project management software like MS Projects, most project managers use it primarily for planning.
Even the project timeline created in MS project is not tracked on the same platform in many cases.
Construction managers prefer to export the activities and their timelines to excel sheets and track the actual progress in those excel sheets.
But this way the actual progress tracking remains mostly disconnected from the project schedule.
The main reason behind this disconnect is a lower level of accessibility and ease of use for MS Projects. Other platforms like Primavera etc. have the same problem.
Traditional project management platforms like MS Projects or Primavera started as desktop based software to be used by planners. Hence they are not structured as communication platforms to be accessed by a variety of ground level stakeholders – project managers, site engineers, store managers, supervisors etc.
Pros
Sophisticated project scheduling platform

Forecast timeline for pending tasks
Cons
No direct connection with actual work tracking

Expensive for providing access to all ground level project stakeholders

Actual progress needs to be entered manually to get the forecast schedule
Mobile Apps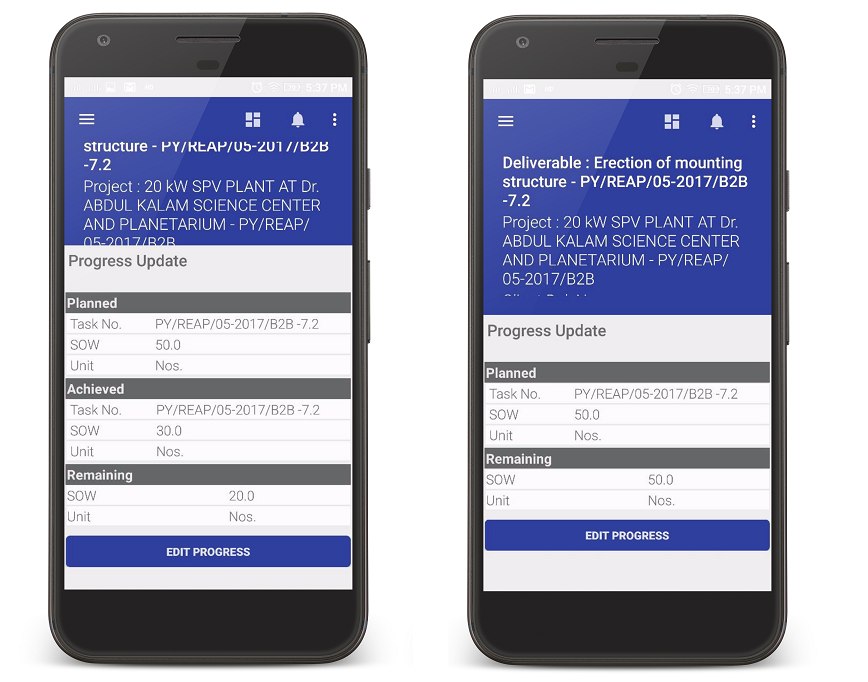 The main problem with the traditional project management tools has been the inability to connect project stakeholders from site, office, stores etc. on a single platform.
However, that problem can be easily solved by using mobile based software.
Mobile apps can help site engineers to regularly send progress updates with ease. Store managers can update inventory for different items on regular basis.
However mobile apps are inadequate for working on complex items like – project schedule or a spreadsheet with multiple columns.
Pros
Connect a wide range of project stakeholders on a single platform

Progress updates can be sent from anywhere – construction site, store etc.
Cons
Difficult to manage a complex project schedule on a mobile app

Mobile devices are not adequate for working on data in a spreadsheet
Traditional ERP Software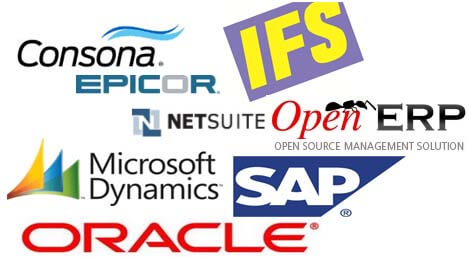 ERP has long been a buzzword for different kinds of enterprise software. But traditionally, ERP packages have largely been limited to applications such as – accounting, finance management, material management etc.
If you think of popular ERP packages like SAP, Epicor etc. you will realize that they are mostly used by finance, purchase and store teams.
So traditional ERP systems are mostly limited to cost tracking. However, they do an excellent job at that.
ERP systems are not built for tracking the actual progress of construction work or as a collaboration platform for construction teams.
Pros
Excellent for cost tracking, financial management, accounting etc.

User friendly and useful for accounting, finance and purchase teams
Cons
Lack of progress tracking

Construction schedule or actual work does not get tracked
WorkPack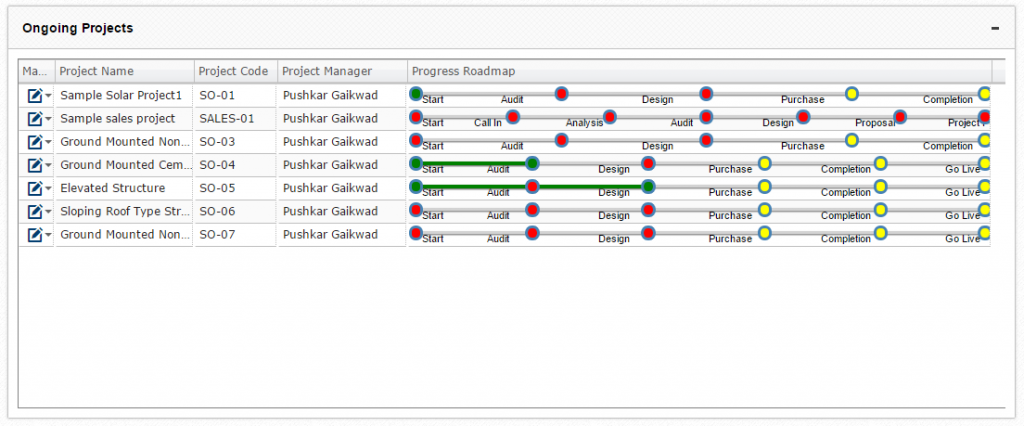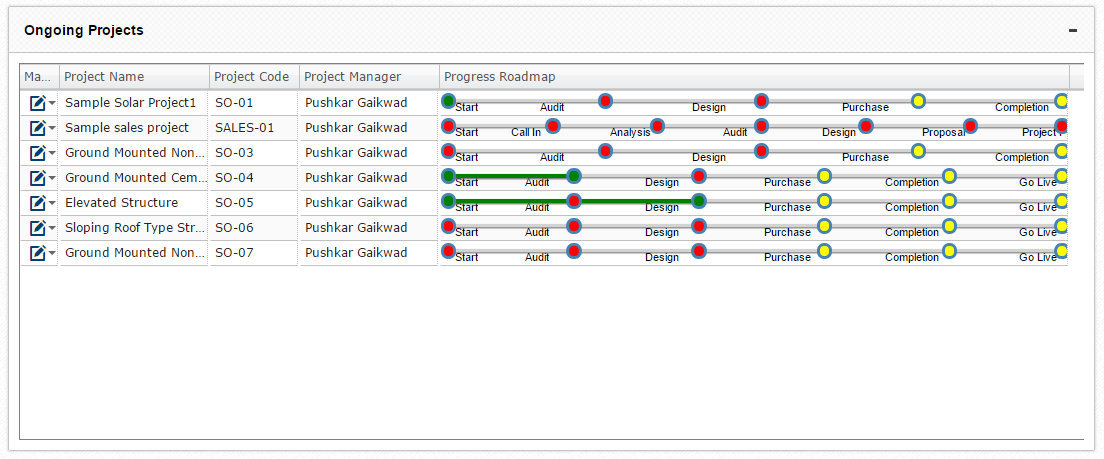 WorkPack is a document and project management platform for Engineering and Construction (E&C) projects.
To successfully serve project managers and construction managers of the E&C projects, WorkPack has combined the best elements of different tools on a single platform.
WorkPack connected Emails, Spreadsheets, Mobile Apps and Project Schedule on one single platform so that you get –
User friendly interface of the spreadsheets
Automated email tracking, so you don't need to spend time in tracking project related communication
Easy connectivity on construction site via mobile apps
Holistic progress tracking against the project schedule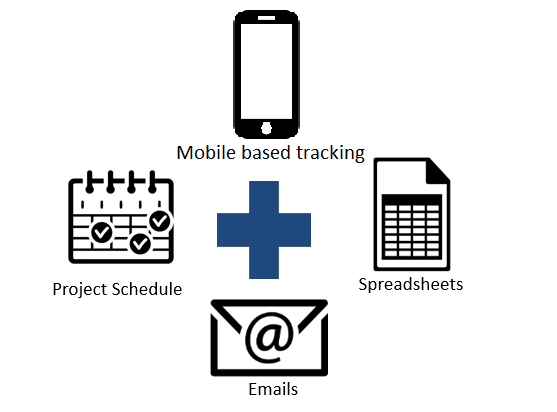 WorkPack has helped project managers across different verticals of E&C Industry, to track their actual work against the project schedule and budget.
They have been able to manage their actual projects on WorkPack simply because it offers them the user friendliness of spreadsheets combined with the solid process integration with the project schedule and mobile apps.
Pros
User friendly

As flexible as a spreadsheet

Connected with schedule

Connected with actual work (via mobile app)

Helps with progress and cost tracking
Cons
Digital workflows need to be defined by project manager

Team needs to follow those workflows
Do you think WorkPack can help your team as well? Find out by setting up a free account for your team.
Let us know if you need any help to set up this free account or if you would like to schedule an online demo for your team.