Project management for infra or construction projects comes with a few challenges. One of the main challenges specific to construction projects is – scattered and disconnected team.
A disconnected team means a lot of time and energy is lost in simply exchanging information.
Moreover, a scattered team also means higher possibility of miscommunication, which could ultimately result in a myriad of issues like – inferior quality, rework, compromised safety, excess costs etc.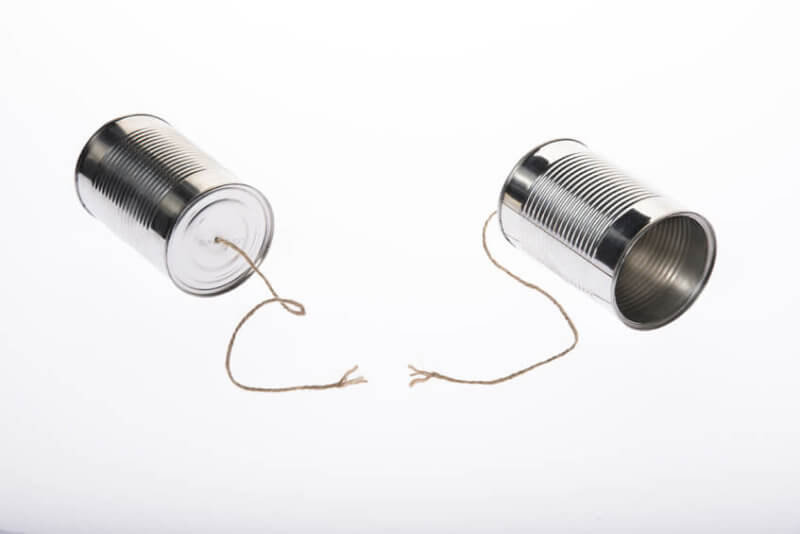 Multiple stakeholders
There are always multiple stakeholders in any construction project, like – architects, design consultants, approving authorities (for permits), contractors, subcontractors, suppliers etc.
All of them work separated from each other. Apart from being geographically separated, they normally work on separate systems as well.
But, their work is interdependent and critical for completion of the project.
A common communication platform is needed to connect all of them. This can be possibly a cloud platform – enabling centralized communication.
Geographical barriers
Actual construction work is executed on multiple different sites. Project managers, contract managers, procurement managers usually sit in the in the contractor's office. Architects, consultants sit in their own offices. All of them might even be located in different cities.
So, usually a construction team is even geographically scattered – a problem that is especially more pressing for the team members on site.
However, these connectivity woes of a site engineer can easily be answered using devices in their pockets – the smartphones.
Mobile apps can enable easy connectivity between the project team members from any place, at any time.
Traditional communication tools
These geographical gaps are normally bridged using traditional tools like emails, spreadsheets, shared drives to exchange information.
But email is not always the most convenient channel, especially when you want to keep track of shared information.
For example – consider a site engineer having to share photographs, issues and progress updates from site with the rest of the team.
Every day, he writes multiple emails to different stakeholders –
Photographs taken from site – sent to project manager

Progress updates listed in Excel sheet – to project manager

Issues captured in a document – engineering team

Material requirements updated in Excel sheet – to purchase team

Labor (mandays) data updated in Excel sheet – contract manager
He sends multiple emails every day – each with different information, to different stakeholders.
As the project progresses, all these emails pile up in his mailbox. After a while, when an auditor comes and asks him about a specific issue and to whom it was reported, he has to dig through that pile of emails.
Yes, emails are convenient for communication. But they are definitely not very streamlined or effective for project coordination.
But, if each email and its contents are tracked electronically and made searchable from a central database, this wouldn't be a problem.
Communication workflows
Moreover, emails are not designed for project specific communication workflows.
For example, consider the case of site engineer from above.
When he shares a construction issue at a particular area on the site. That issue should be reported to the design engineer who has prepared the detailed drawings for that area. But because the site engineer doesn't directly know who that design engineer is, he sends the document to project manager.
Project manager sends it to lead engineer and lead engineer to the responsible design engineer.
In absence of a digital workflow, the communication takes longer time and takes up more attention than necessary.
(In some cases, Quality Assurance will need that project manager and lead engineer MUST be looped in any issue reported from site. But the purpose of this example is only to highlight how direct communication is difficult without digital workflows)
Connecting all the dots
Following solutions will provide easy connectivity between members and different stakeholders of a construction team –
A centralized cloud platform

Mobile apps

Tracking of regularly used tools – emails, spreadsheets, shared drive etc.

Digital workflows to track this online communication
A project manager can choose provide these solutions separately.
OR
All of them can be combined in a single cloud based system –
That connects regular work tools – emails, spreadsheets etc.

Is available on PCs and on mobile devices

Provides digital tracking workflows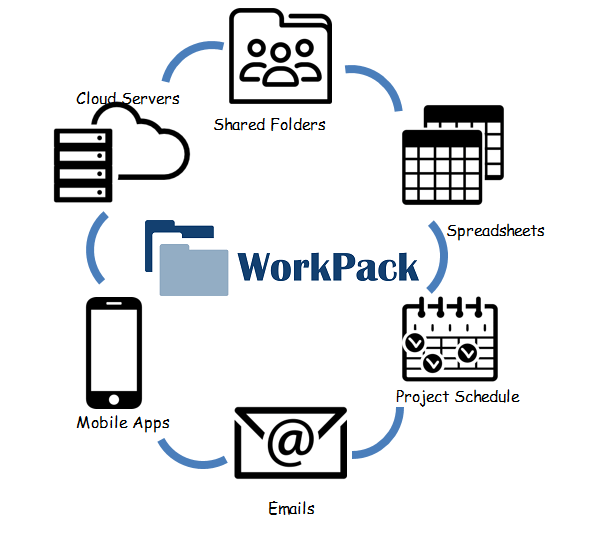 WorkPack is one such integrated platform for construction project management.
WorkPack has already helped project managers from different industries to connect their teams online.
Can your team benefit as well? Find out by setting up a free trial account.
Message us in case you need any help or want to schedule a free consulting session.