Infrastructure projects are generally executed in three phases –
Engineering Design
Procurement of materials & services
Construction
Hence the acronym – EPC projects.
Clearly, procurement is an important stage where buyers procure materials as per the engineering design and specifications. Also, they award service contracts to subcontractors for construction and installation of the procured materials.
Lead time for material procurement
Correspondingly, the actual construction process will only start after the material procurement and its delivery to the site.
In this context, the time taken between material Purchase Order (PO) and its delivery is important for the overall project schedule. This timeline is known as the lead time.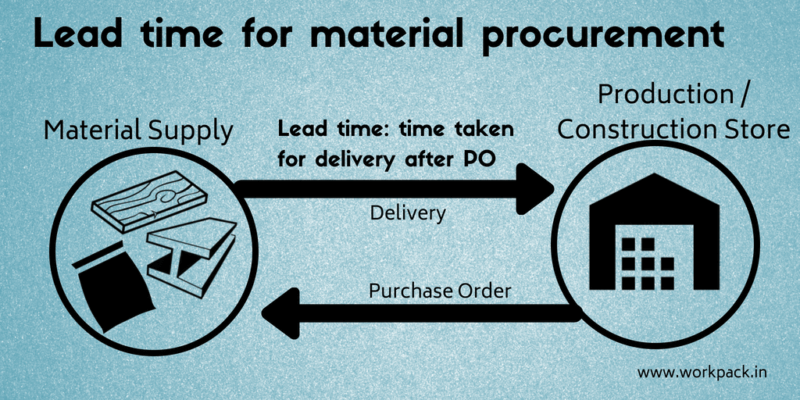 Items which need to be custom manufactured or specially fabricated, tend to have long lead times. They are commonly referred to as 'Long Lead Items'.
Impact of lead time on construction schedule
Any delay in the delivery of these long lead items can derail the subsequent construction schedule. This not only delays the project, but also escalates the construction costs by throwing up the original schedule for a toss.
Imagine, as a construction manager, having a construction team and machines available on site – but without the main construction material. You are already being billed for the labor and equipment on standby, but without actually getting anything done.
The lead times can be so long sometimes, that the material orders have to be placed even before the engineering design is completed. In such cases, the critical items with long lead times are ordered first and rest of the system is designed around those long lead items.
Impact of any delay in procurement
Evidently, material procurement of long lead items is almost always a critical activity in the EPC project schedule.
Any delay in the procurement process and material delivery will potentially derail the construction project schedule and also escalate the construction costs.
Hence EPC project managers often focus on tracking the progress of long lead item purchase.
Tracking procurement process with digital tools
Typical material procurement process for infrastructure projects is done in following steps –

| | | |
| --- | --- | --- |
| 1 | Purchase Requisition (PR) by engineering team | Saved in Shared Drive |
| 2 | Buyers prepare Request for Quotation (RFQ) and send to registered vendors | Emailed to vendors |
| 3 | Respective vendors email their proposals | Emails received |
| 4 | Bid comparison prepared by project team | Spreadsheet based comparison |
| 5 | Purchase Order prepared by buyer and emailed to selected vendor | Saved in shared drive, then emailed to vendor |
| 6 | Vendor delivers material to store/site | GRN uploaded by store/site personnel using mobile app |
You can notice how a few simple digital tools are used to track the progress of this complete procurement process from requisition to delivery.
But usually, all the tools don't connect with each other and that makes it difficult to plot progress of procurement activities on a digital tracking dashboard.
If all these tools can be connected via a single digital thread, each step in the procurement process of each item will be tracked digitally and get reported on a central tracking dashboard.
Then a procurement manager or project manager can simply refer to this dashboard to know where the procurement process of a long lead item is currently standing.
In case of any delay or even possibility of a delay, they can then take a proactive action to ensure that the purchase and delivery timelines stay on track.
Tracking procurement process with WorkPack
WorkPack is a digital platform that connects all the digital tools of day-to-day use in infra projects like – emails, spreadsheets, shared folders, mobile apps etc.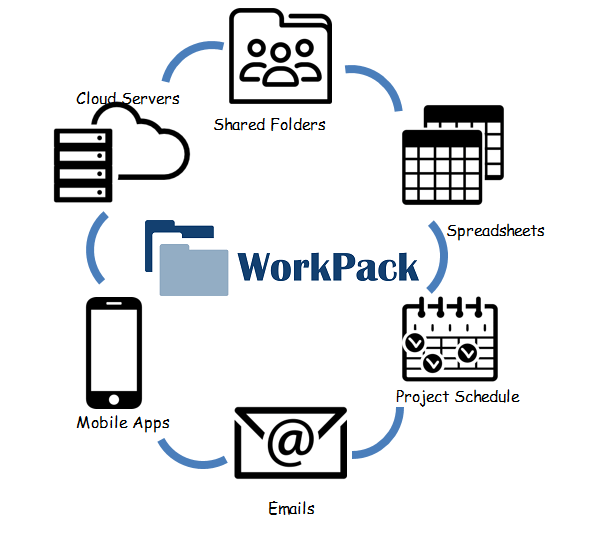 So WorkPack performs like a digital backbone of the procurement process, where all the procurement activities are tracked and finally relayed to a central dashboard for tracking purpose.
Infra project managers can rely on the WorkPack dashboard to give them the full picture of what is happening in different procurement activities of the project – including the long lead purchases.
This way, WorkPack has already helped project managers executing infra projects in different industries.
Can it help your procurement / project teams as well? Find out by registering for a free trial.
Let us know if you need any help or if you would like to schedule a free consulting session with the WorkPack team.